Face Rejuvance (fingertips massage)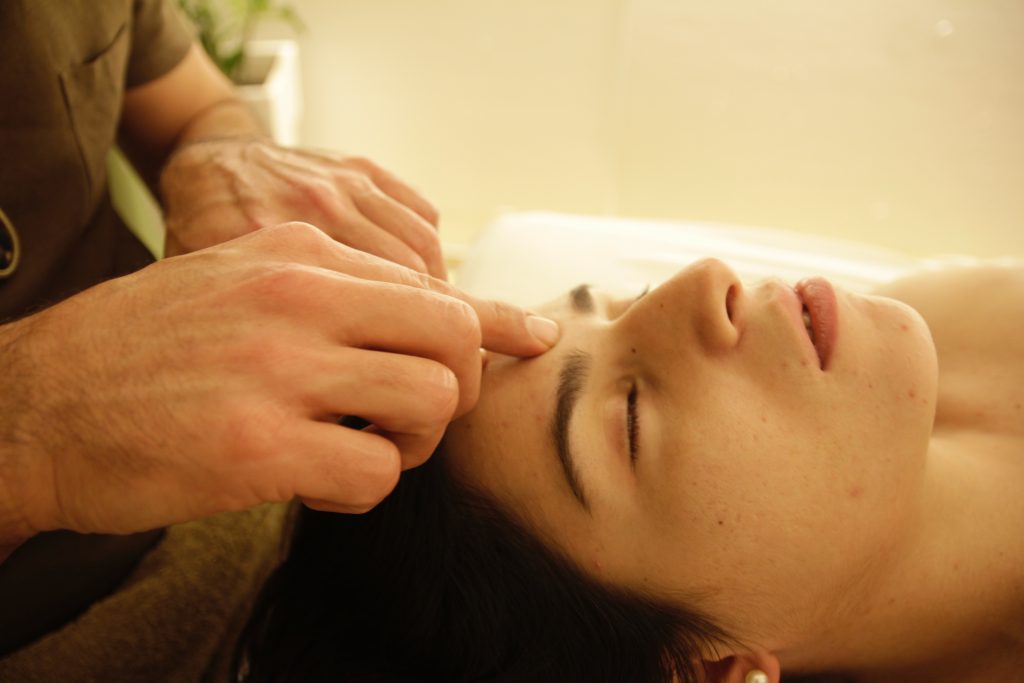 Face Rejuvance (fingertips massage)
Facelifting Rejuvance is a holistic approach to facial rejuvenation that uses a combination of acupressure, lymphatic drainage, and other massage techniques to stimulate the skin and underlying tissues. This technique can help to increase blood and oxygen flow to the face, promoting the production of collagen and elastin for firmer, more toned skin.
During a Facelifting Rejuvance session, the therapist will use gentle, rhythmic movements to massage the face, neck, and scalp. This can help to release tension, reduce puffiness, and improve the overall health and appearance of the skin. The treatment can also help to improve circulation, reduce inflammation, and promote lymphatic drainage, which can be particularly beneficial for those who suffer from sinus problems or allergies.
Reduces the appearance of fine lines and wrinkles
Improves skin tone and texture
Promotes the production of collagen and elastin for firmer, more youthful-looking skin
Reduces puffiness and inflammation
Promotes lymphatic drainage
Can help to relieve sinus problems and allergies
For best results, it is recommended to receive Facelifting Rejuvance treatments once a week for 6-8 weeks. fter that, maintenance sessions can be scheduled every 4-6 weeks to help maintain the results. The face lifting rejuvance protocol consists of 6 very specific sessions
Facelifting Rejuvance can be beneficial for anyone who wants to improve the appearance and health of their skin. It can be particularly beneficial for those who want to reduce the signs of aging or those who suffer from sinus problems or allergies. The treatment is gentle and non-invasive, making it a good option for those who want a natural alternative to invasive procedures.
Choose One Of The Suggested Services
Complete and complement your chosen service and your spa experience with our rejuvenating eye treatment, designed to leave you refreshed and rejuvenated.
Get ready to glow with the invigorating body scrub at the Rainfall Confeti session. Book now and indulge in a rejuvenating treatment that will make you look and feel your best!
Enhance your experience by adding 60 minutes of Access Bars or Access Facelift to your main massage or beauty service. These Access Consciousness techniques work with your body's energy to release limiting beliefs, stress and tension, promoting a deeper sense of relaxation and rejuvenation.